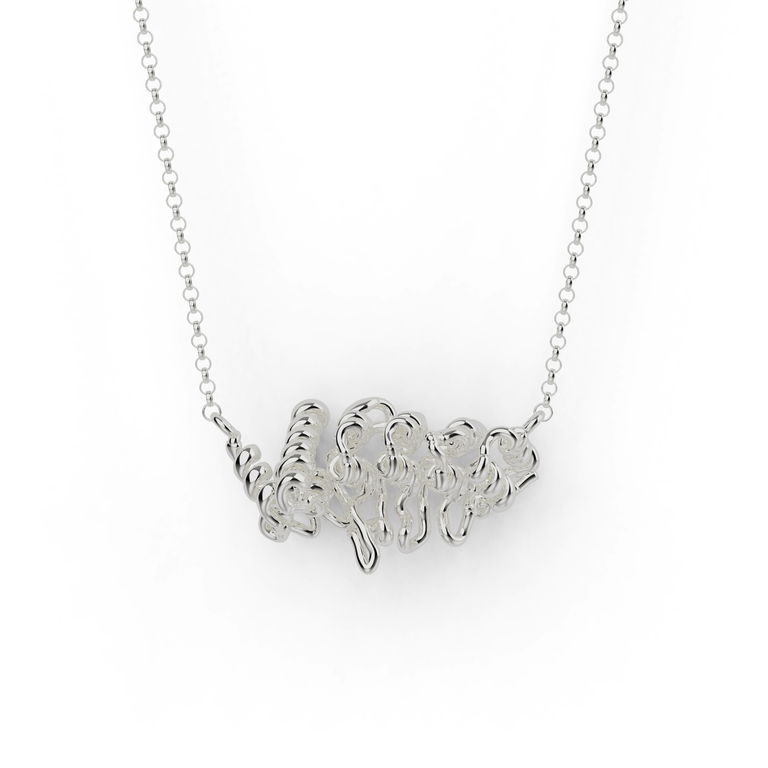 Holding Down the Fort
Ever wonder what holds down the cell membrane and all the proteins stuck in it? It's the anchoring protein called ankyrin. But it's more than just a foundational piece for the cell, this protein can also help the cell express certain proteins in certain areas. Just like a skyscraper needs a good foundation, cells need ankyrin. This piece would make an excellent gift for cell biologists, biochemists, that person that holds your social circle together, and starry-eyed pre-med students.
925 polished sterling silver
pendant width: 36 mm
silver chain with lobster clasp (ø 1.8 mm, 45 cm)
Your exquisite jewelry warrants premier shipping services. That's why we've partnered with DHL Express—ensuring your parcels are delivered swiftly, securely, and in impeccable condition. Rest assured, it's the pinnacle of reliability in courier services, handpicked for your peace of mind.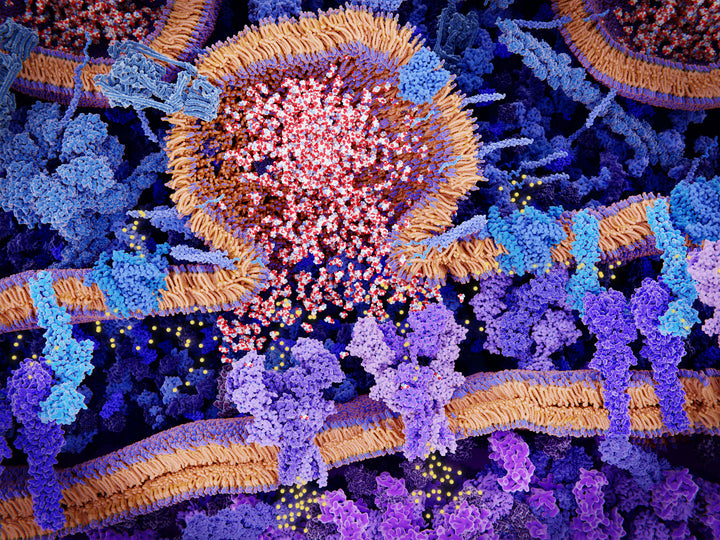 Cellular Biology
Step into the fascinating world of cellular biology through our unique jewelry designs. These pieces serve as wearable reflections of life's microscopic wonders, capturing the aesthetics of DNA strands, cellular formations, and more. Far from simple adornments, they spark dialogue and honor the captivating complexities found within biological research. Merging scientific accuracy with artistic flair, each creation offers a tactile experience that bridges the gap between scientific inquiry and aesthetic appreciation.
More Cellular Biology
Find your perfect fit: measure an Existing Ring
Finding out your ring size at home is a simple process and can help you shop for jewelry online with confidence.
EU size
Inside Diameter
Inside circumference