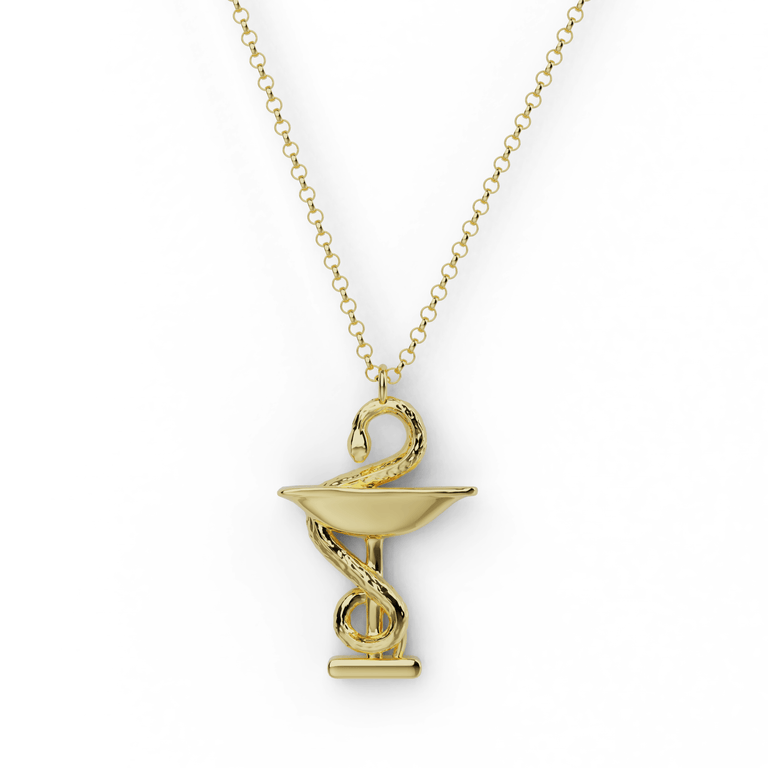 That Pharmacy Sign
The ancient Greeks were sort of the root of modern medicine as we know it today. They weren't always right, of course, but a lot of their ideas are still used today. One of these symbols is the Bowl of Hygeia. Walk around the streets of Europe and you'll see this sign outside of all the pharmacies. The chalice and the snake represent medicine and healing. Anyone who's ever had an uncomfortable cold or unbelievably itchy bug bite knows that they can count on the advice of pharmacists for over-the-counter relief.
925 polished sterling silver with 2.5 micron 18K yellow gold plating
pendant length: 33 mm
gold vermeil chain with lobster clasp (ø 1.8 mm, 45 cm)
Your exquisite jewelry warrants premier shipping services. That's why we've partnered with DHL Express—ensuring your parcels are delivered swiftly, securely, and in impeccable condition. Rest assured, it's the pinnacle of reliability in courier services, handpicked for your peace of mind.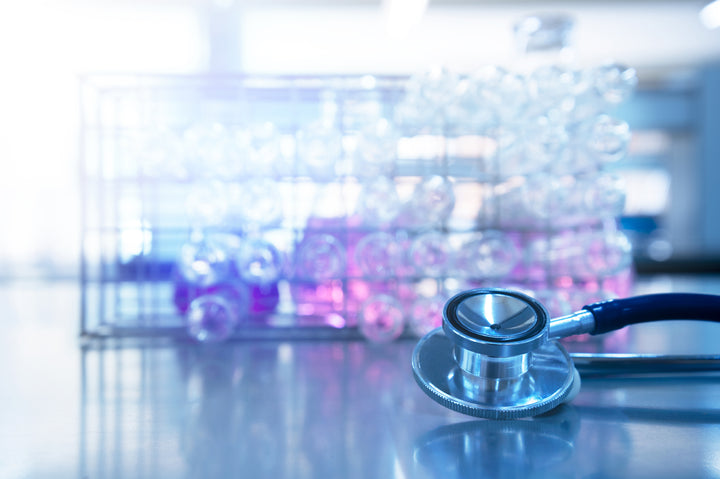 Medical & Lab tools
Dive into the captivating world of science-inspired jewelry, where intricate designs meet the essence of medical and laboratory tools. These masterfully crafted pieces act as subtle yet striking tributes to the instruments that have paved the way for scientific discovery. From DNA helices to microscope charms, each piece serves as a conversation starter, a talisman, and a small monument to human ingenuity. They're not just accessories; they're wearable artifacts that tell a story of scientific exploration and advancement.
More Medical & Lab tools
Find your perfect fit: measure an Existing Ring
Finding out your ring size at home is a simple process and can help you shop for jewelry online with confidence.
EU size
Inside Diameter
Inside circumference