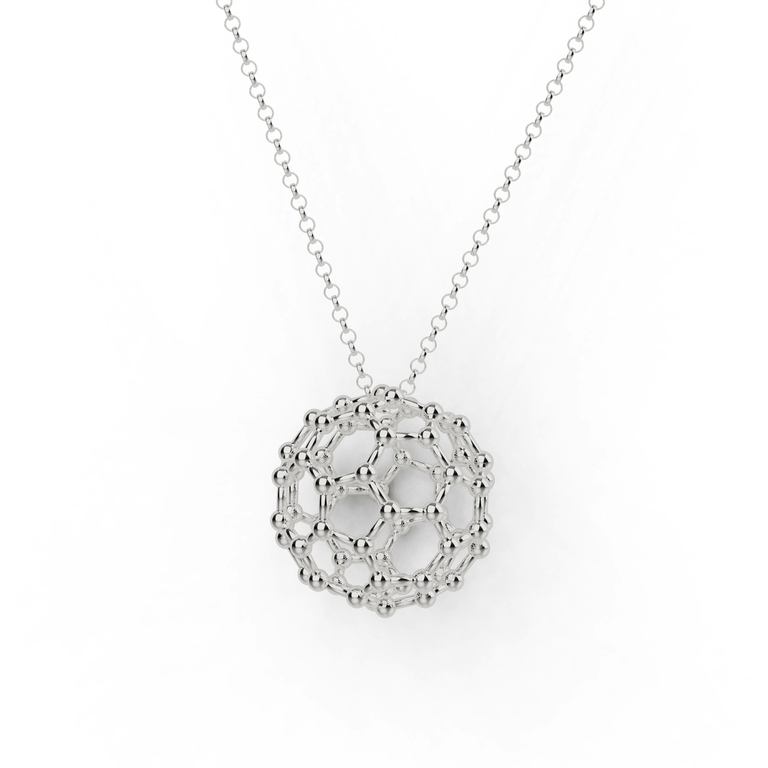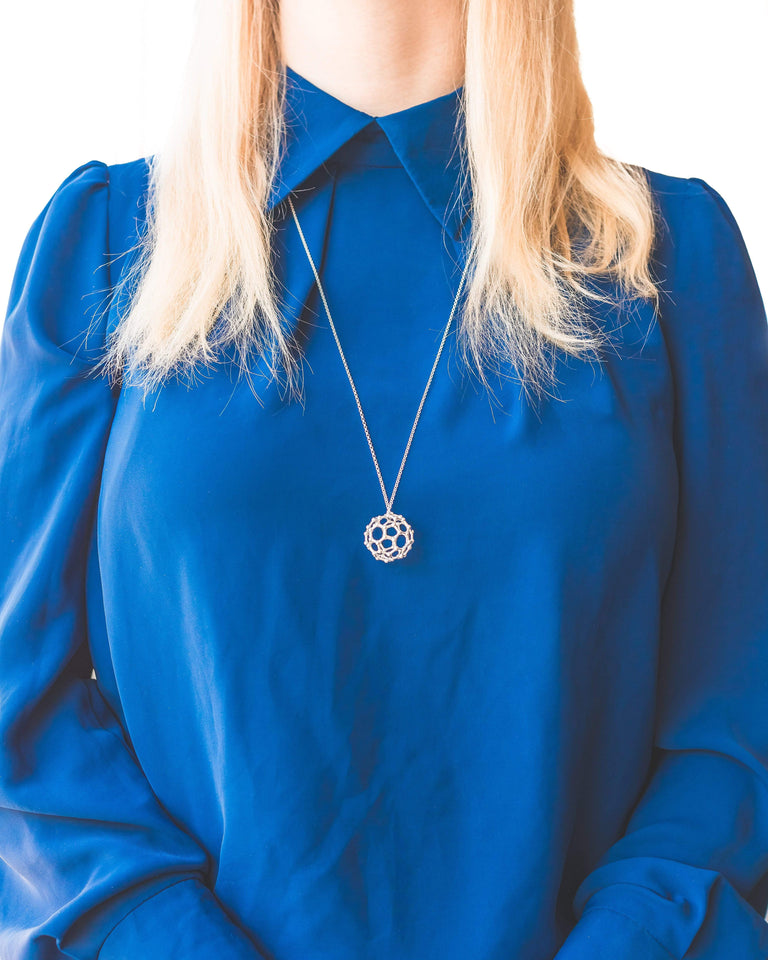 AKA Buckminsterfullerene
The buckyball, short for buckminsterfullerene, is a simple-yet-versatile nanoparticle. It's made from 60 carbon atoms and sort of looks like a tiny little soccer ball. Some uses for it include cheap solar panels and possibly even new ways of delivering drugs! They can also store hydrogen and decrease bacteria in water pipes. Yet another function? It makes a super cool piece of jewelry. Buy our buckyball necklace for yourself or a friend. It is an excellent gift for engineers, nanotechnology researchers, chemists, and starry-eyed pre-med students.
925 polished sterling silver
pendant diameter: 25 mm
silver chain with lobster clasp (ø 1.8 mm, 80 cm)
Your exquisite jewelry warrants premier shipping services. That's why we've partnered with DHL Express—ensuring your parcels are delivered swiftly, securely, and in impeccable condition. Rest assured, it's the pinnacle of reliability in courier services, handpicked for your peace of mind.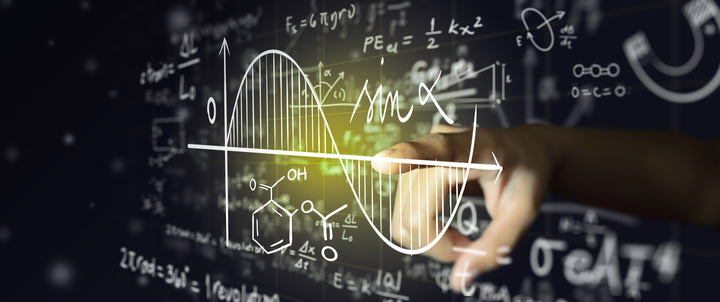 Math & Physics
Unlock the elegance of the abstract with our math and physics-inspired jewelry collection. These carefully crafted pieces mirror the profound equations and natural laws that shape our understanding of the universe. Experience the allure of fractals, the rhythmic beauty of pi, and the celestial wonder of astral formations—each piece serves as a wearable homage to the artistry inherent in scientific inquiry.
More Math & Physics
Find your perfect fit: measure an Existing Ring
Finding out your ring size at home is a simple process and can help you shop for jewelry online with confidence.
EU size
Inside Diameter
Inside circumference