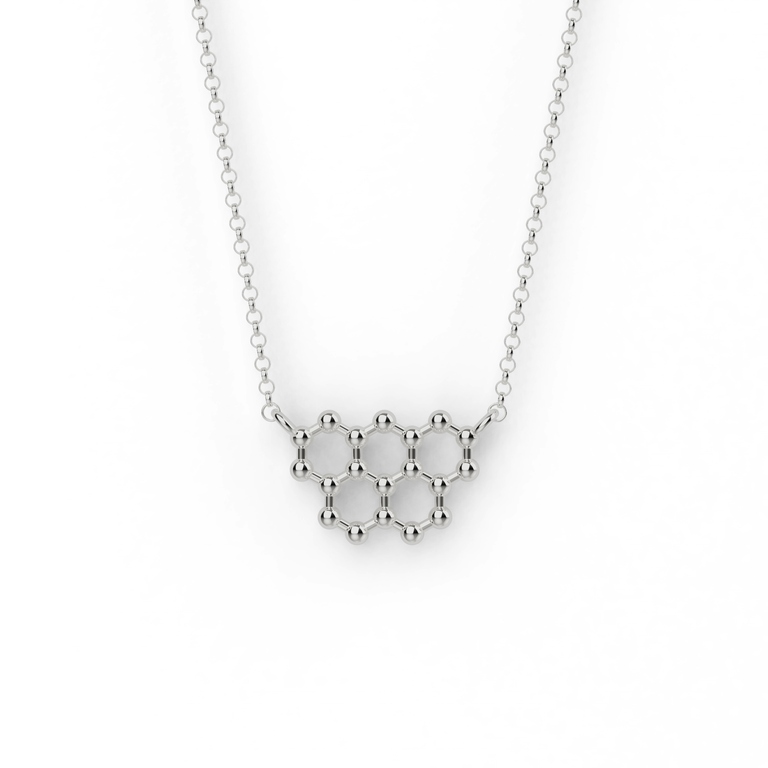 Stronger-Than-Steel Conductor

Graphite might not be as popular with the girls like diamonds, but it is equally, if not more useful. From batteries to pencils, to electrodes, to neutron moderators, this flexible yet strong carbon structure is already an essential part of our lives. We made this graphite necklace as a reminder that under pressure and heat, even pencil "lead" can turn into a diamond. And in that same line of thought, remember that with enough time, all diamonds turn to graphite. Buy this piece and all the philosophical ponderings that come with it for your favorite chemist, physicist, artist, or engineer. Maybe even your fiance…?
925 polished sterling silver
pendant width: 24 mm, length: 14 mm
silver chain with lobster clasp (ø 1.8 mm, 45 cm)
Your exquisite jewelry warrants premier shipping services. That's why we've partnered with DHL Express—ensuring your parcels are delivered swiftly, securely, and in impeccable condition. Rest assured, it's the pinnacle of reliability in courier services, handpicked for your peace of mind.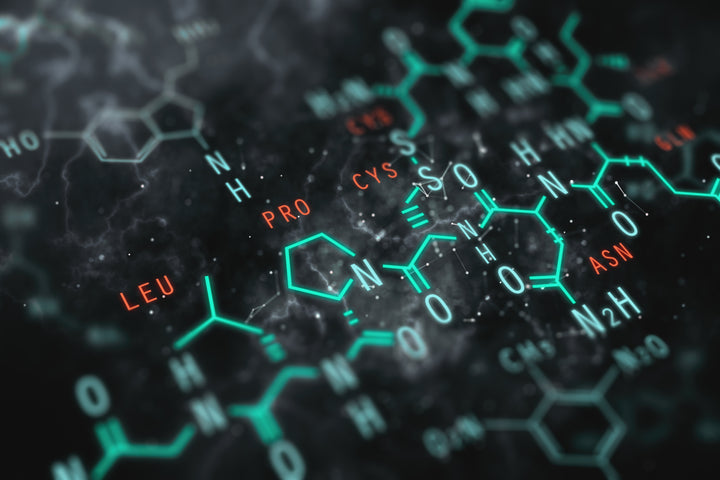 Molecules
Delve into the hidden elegance of science with our meticulously crafted jewelry, inspired by the intricate structures of chemical molecules. Each piece serves as a tactile tribute to the building blocks of life and matter, capturing the allure of atoms and bonds in precious metals. A harmonious fusion of art and science, these creations are more than mere accessories; they're a celebration of the enigmatic beauty that underpins our universe.
More Molecules
Find your perfect fit: measure an Existing Ring
Finding out your ring size at home is a simple process and can help you shop for jewelry online with confidence.
EU size
Inside Diameter
Inside circumference