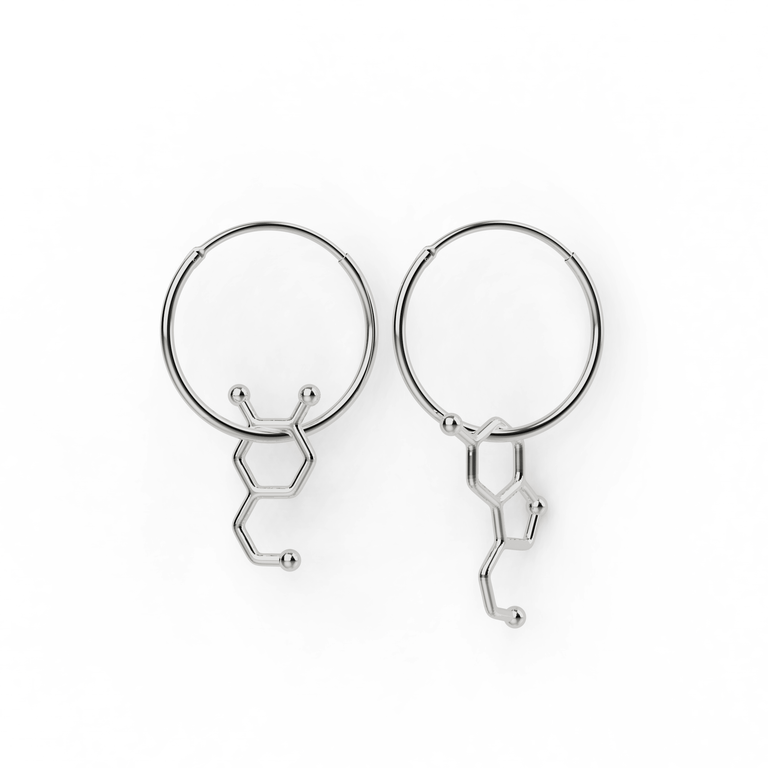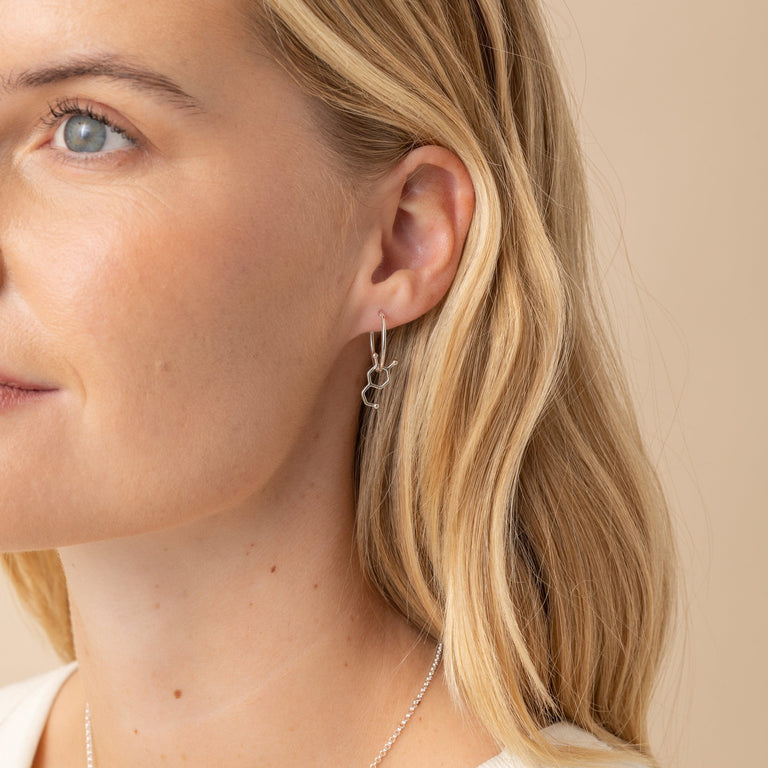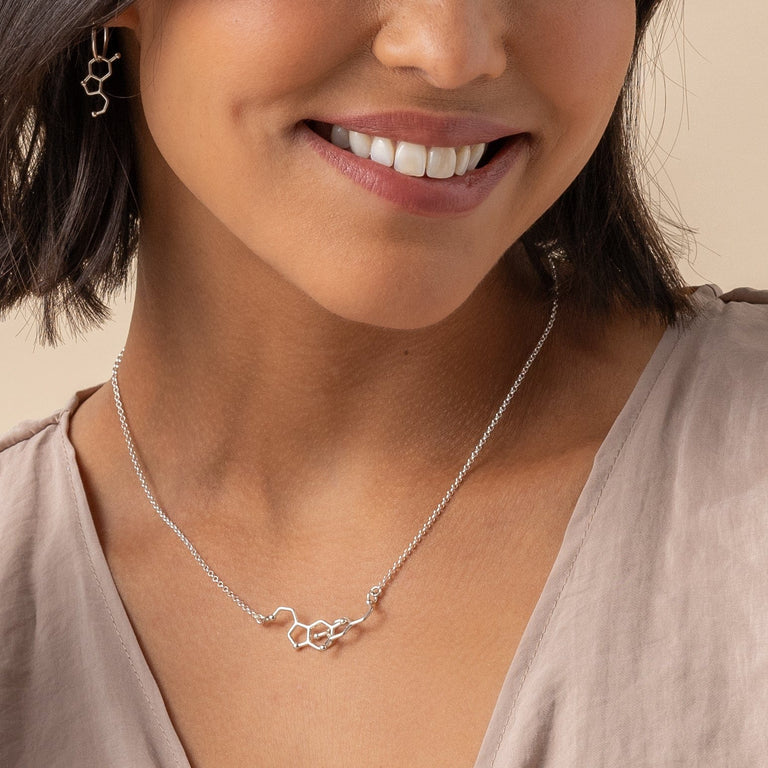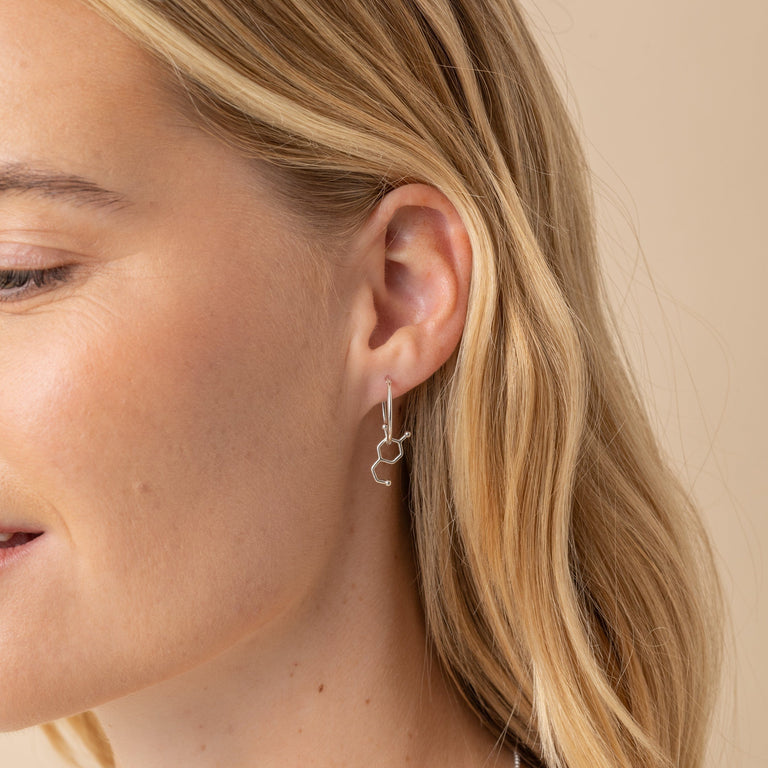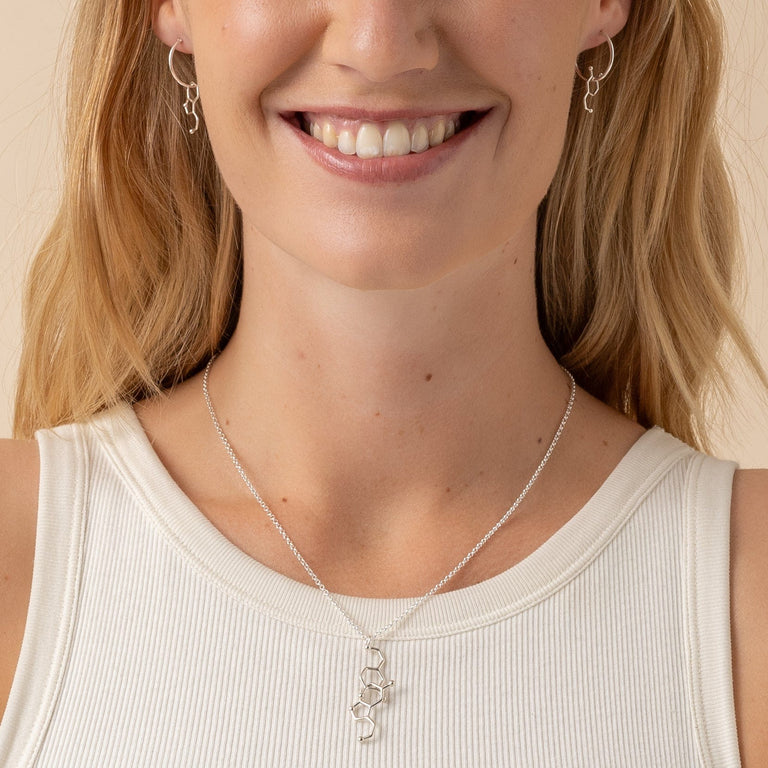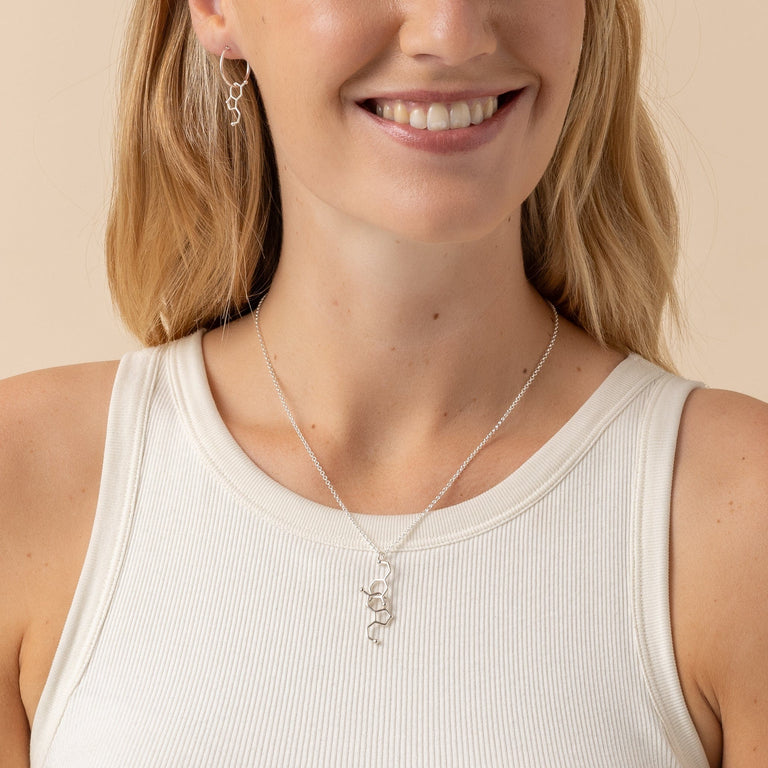 A Bit of Happy, A Bit of Calm
Love our dopamine-serotonin necklace and ring? We have the same option for your ears! Whether you double up on dopamine or serotonin or wear one of each, express how you're feeling with our mix n' match neurotransmitter earrings. This collection is fun, versatile, and nerdily fashionable. It would make a wonderful gift for: Fashionable scientists, People who want to wear their mood, not talk about it, Indecisive jewelry wearers, starry-eyed pre-med students.
925 polished sterling silver
charm length: ±15 mm
silver hoops (17.5 mm)
Your exquisite jewelry warrants premier shipping services. That's why we've partnered with DHL Express—ensuring your parcels are delivered swiftly, securely, and in impeccable condition. Rest assured, it's the pinnacle of reliability in courier services, handpicked for your peace of mind.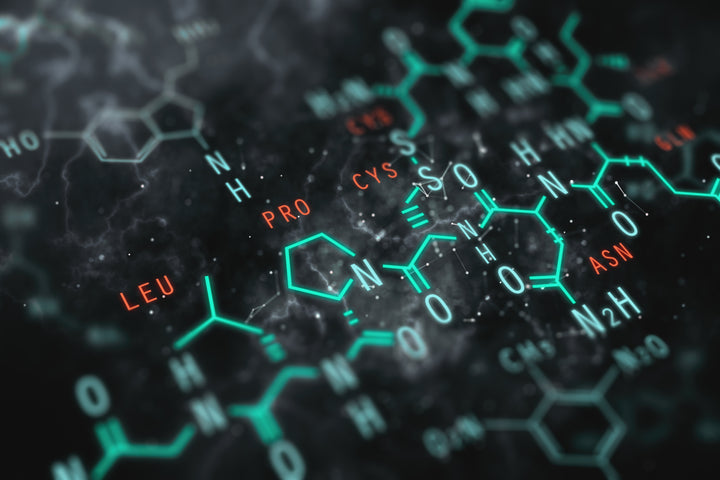 Molecules
Delve into the hidden elegance of science with our meticulously crafted jewelry, inspired by the intricate structures of chemical molecules. Each piece serves as a tactile tribute to the building blocks of life and matter, capturing the allure of atoms and bonds in precious metals. A harmonious fusion of art and science, these creations are more than mere accessories; they're a celebration of the enigmatic beauty that underpins our universe.
More Molecules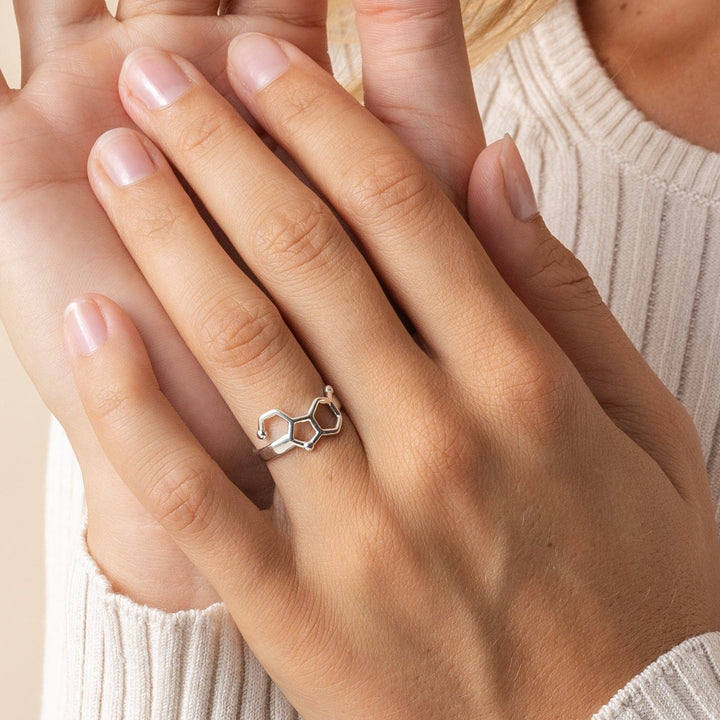 EU size
Inside Diameter
Inside circumference