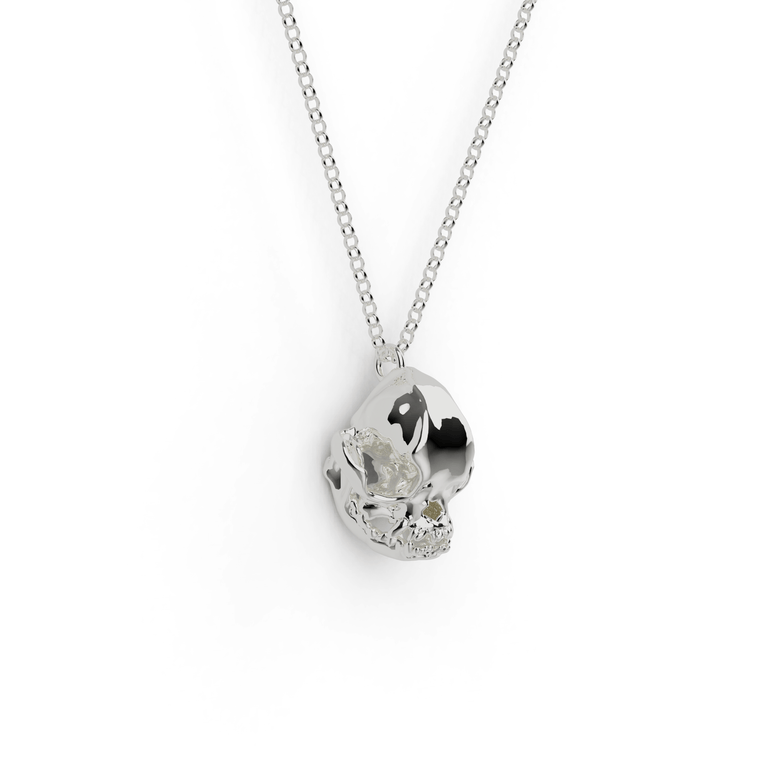 Underbites Are Cute!
Pugs are adorably cute, with their smushed in faces and happy-go-lucky demeanor. But even the cutest of dogs descended from wolves. Thanks to their slippery genome, dogs come in more variations than other animals. Repeating regions of their DNA gave man's best friend curly tails, floppy ears, a multitude of coat colors, and adorable wrinkly faces. You can see these mutations on full display in our pug skull necklace. Wear this edgy piece on a day that's raining cats and dogs to brighten your mood. It also makes a great gift for dog lovers, taxidermists, vet techs, and starry-eyed pre-vet students.
925 polished sterling silver
pendant length: 24 mm
silver chain with lobster clasp (ø 1.8 mm, 45 cm)
Your exquisite jewelry warrants premier shipping services. That's why we've partnered with DHL Express—ensuring your parcels are delivered swiftly, securely, and in impeccable condition. Rest assured, it's the pinnacle of reliability in courier services, handpicked for your peace of mind.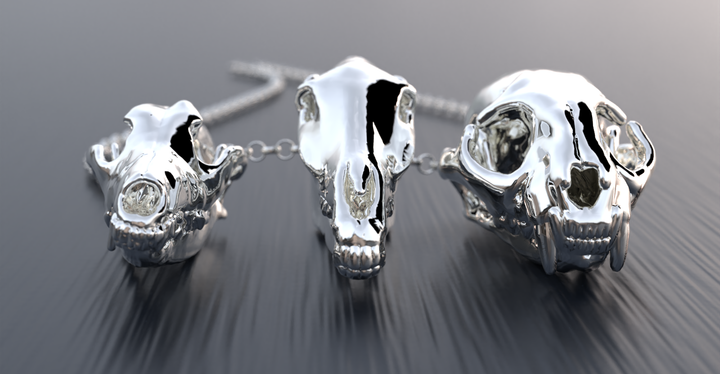 Animal skulls & bones
Drawing upon the intricate architecture of animal anatomy, our collection captures the haunting beauty of skulls and bones. Each piece serves as a tactile memento mori, reminding us of the delicate balance between life and death. Crafted with scientific accuracy, these masterpieces evoke a sense of awe and curiosity, offering a tribute to the intricacies of the natural world. Far more than mere adornments, they are conversation-starters that provoke intellectual dialogue.
More Animal skulls & bones
Find your perfect fit: measure an Existing Ring
Finding out your ring size at home is a simple process and can help you shop for jewelry online with confidence.
EU size
Inside Diameter
Inside circumference