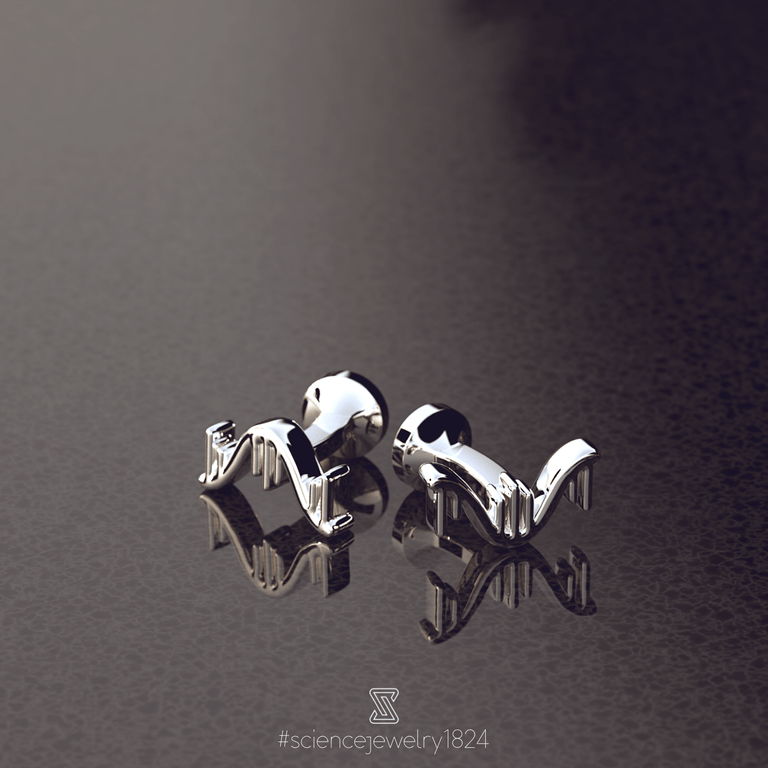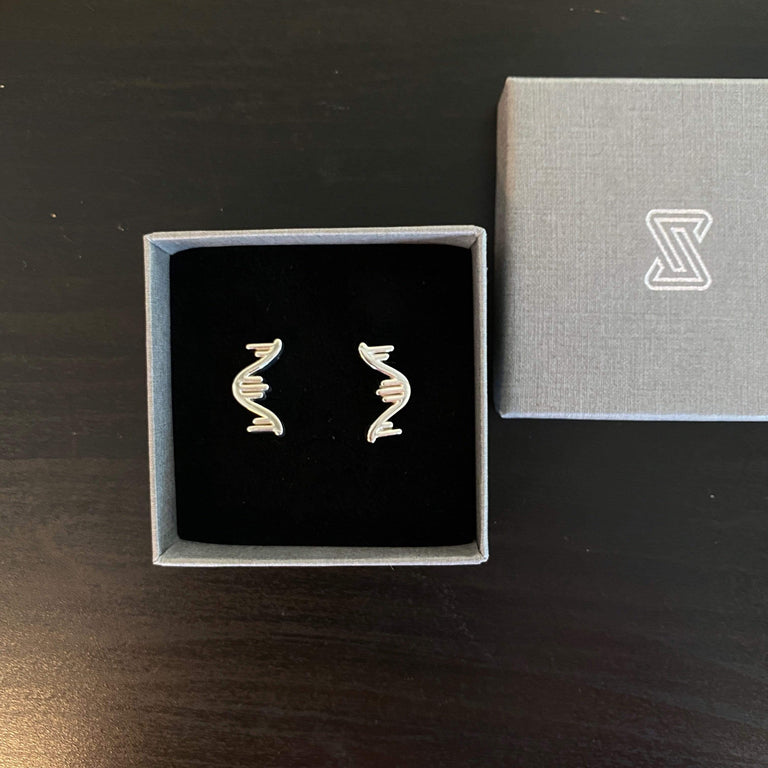 DNA's Messenger
RNA looks quite similar to DNA, but instead of the twisted ladder, it looks like someone cut a ladder in half and twisted it. Aside from their funny shape, RNA, specifically messenger RNA, is the link between the message in DNA and the final product, protein. So, what better to hold your cuffs together than some RNA cufflinks? Purchase these pieces for yourself or for a friend. They make great gifts for biochemists, mRNA vaccine developers, molecular biologists, and that friend who needs a little science to jazz up their sleeves.
Your exquisite jewelry warrants premier shipping services. That's why we've partnered with DHL Express—ensuring your parcels are delivered swiftly, securely, and in impeccable condition. Rest assured, it's the pinnacle of reliability in courier services, handpicked for your peace of mind.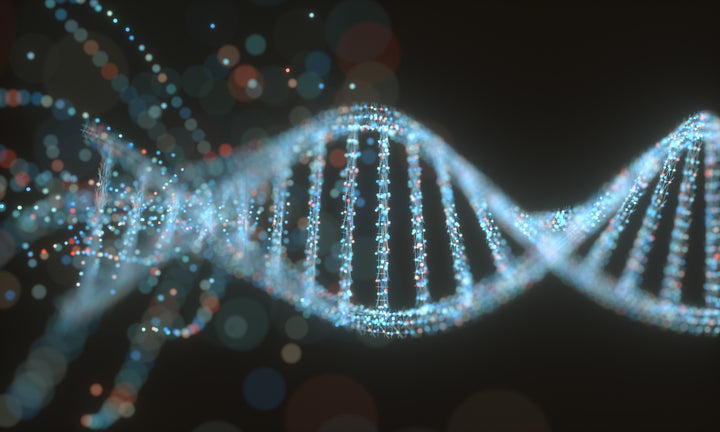 Genetics
Our genetics-inspired jewelry captures the essence of life's code in striking detail. Crafted to mirror the DNA double helix, each piece is more than an aesthetic marvel—it's a tribute to the complexity of our genetic makeup. Far from ordinary, this collection combines scientific precision with artistic flair, making each item a captivating blend of form and function. It's not just an accessory; it's a meaningful representation of the miracle that is genetics.
More Genetics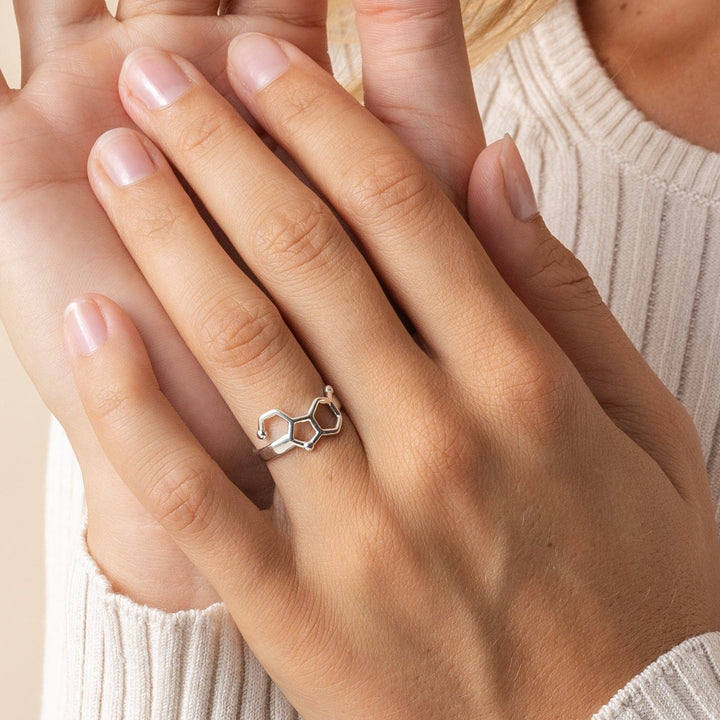 EU size
Inside Diameter
Inside circumference