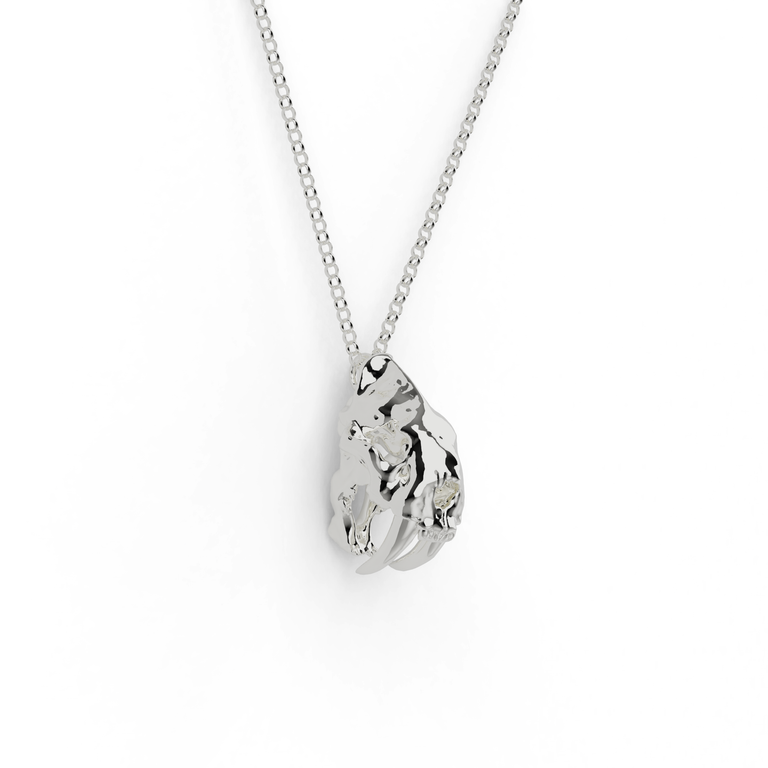 Smile! It's A Smilodon!
Sabertooth tigers are not actually tigers. They're not even closely related to any of the modern cats! These large carnivores of the past came in three different sizes, but they all shared the same long canines. Specialized teeth like these were perfect for stabbing their prey, animals such as buffalo and camels and horses. You may even be surprised to learn that these canines were brittle enough that the sabertooth tigers wouldn't have been able to bite and tear through bone. If you're a fan of these extinct cats, then you'll want to own one of our sabertooth tiger necklaces. These also make an excellent gift for cat lovers, paleontologists, saber makers, and zookeepers.
925 polished sterling silver
pendant size: 25 mm
silver chain with lobster clasp (ø 1.8 mm, 45 cm)
Your exquisite jewelry warrants premier shipping services. That's why we've partnered with DHL Express—ensuring your parcels are delivered swiftly, securely, and in impeccable condition. Rest assured, it's the pinnacle of reliability in courier services, handpicked for your peace of mind.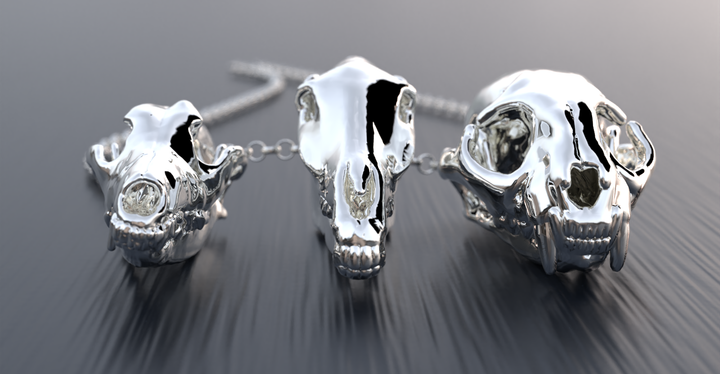 Animal skulls & bones
Drawing upon the intricate architecture of animal anatomy, our collection captures the haunting beauty of skulls and bones. Each piece serves as a tactile memento mori, reminding us of the delicate balance between life and death. Crafted with scientific accuracy, these masterpieces evoke a sense of awe and curiosity, offering a tribute to the intricacies of the natural world. Far more than mere adornments, they are conversation-starters that provoke intellectual dialogue.
More Animal skulls & bones
Find your perfect fit: measure an Existing Ring
Finding out your ring size at home is a simple process and can help you shop for jewelry online with confidence.
EU size
Inside Diameter
Inside circumference