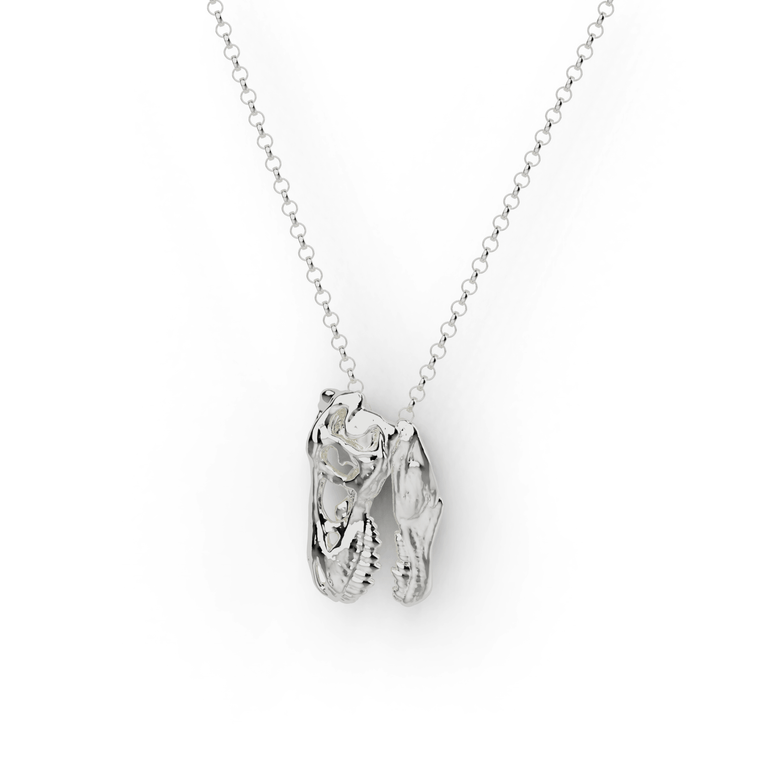 RAAAWWWWRRRRR
Of all the dinosaurs that have existed in the past, the Tyrannosaurus Rex is probably the most popular one. They seem like they're mean and ferocious, but something about those tiny, short arms makes them hilarious as well. These giant reptiles have inspired floppy costumes that people all over the world wear while doing sports. They've also inspired a litany of memes and jokes about not being able to reach far enough. Purchase our T-Rex skull necklace if you love these extinct lizards and all the jokes about them. You can also buy it for a paleontologist, a costume-enthusiast, someone who always has trouble reaching for things, and taxidermists.
925 polished sterling silver
pendant length: 23 mm
silver chain with lobster clasp (ø 1.8 mm, 45 cm)
Your exquisite jewelry warrants premier shipping services. That's why we've partnered with DHL Express—ensuring your parcels are delivered swiftly, securely, and in impeccable condition. Rest assured, it's the pinnacle of reliability in courier services, handpicked for your peace of mind.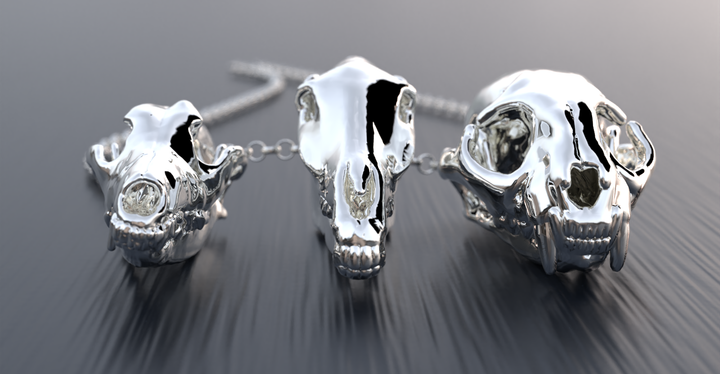 Animal skulls & bones
Drawing upon the intricate architecture of animal anatomy, our collection captures the haunting beauty of skulls and bones. Each piece serves as a tactile memento mori, reminding us of the delicate balance between life and death. Crafted with scientific accuracy, these masterpieces evoke a sense of awe and curiosity, offering a tribute to the intricacies of the natural world. Far more than mere adornments, they are conversation-starters that provoke intellectual dialogue.
More Animal skulls & bones
Find your perfect fit: measure an Existing Ring
Finding out your ring size at home is a simple process and can help you shop for jewelry online with confidence.
EU size
Inside Diameter
Inside circumference