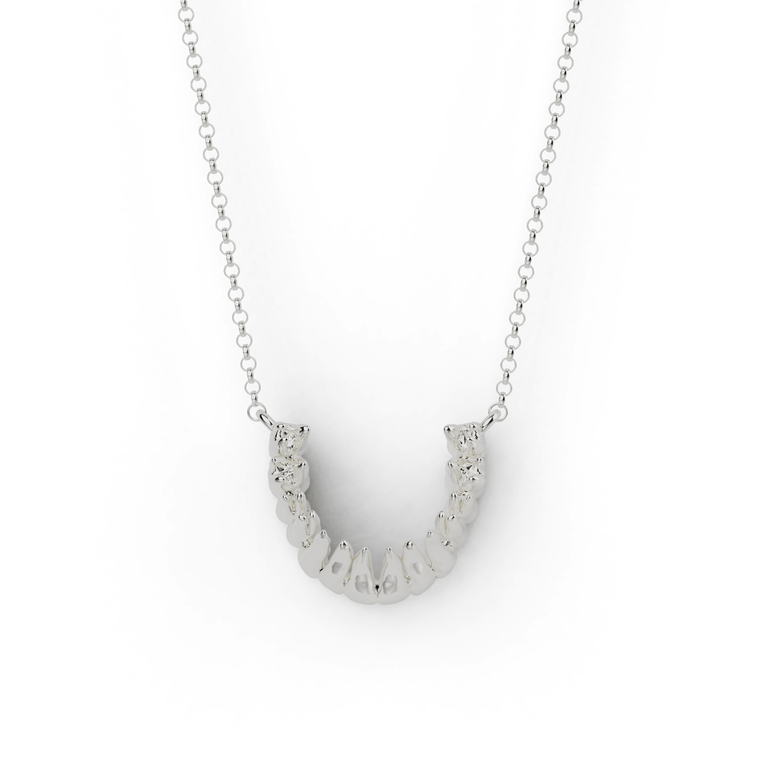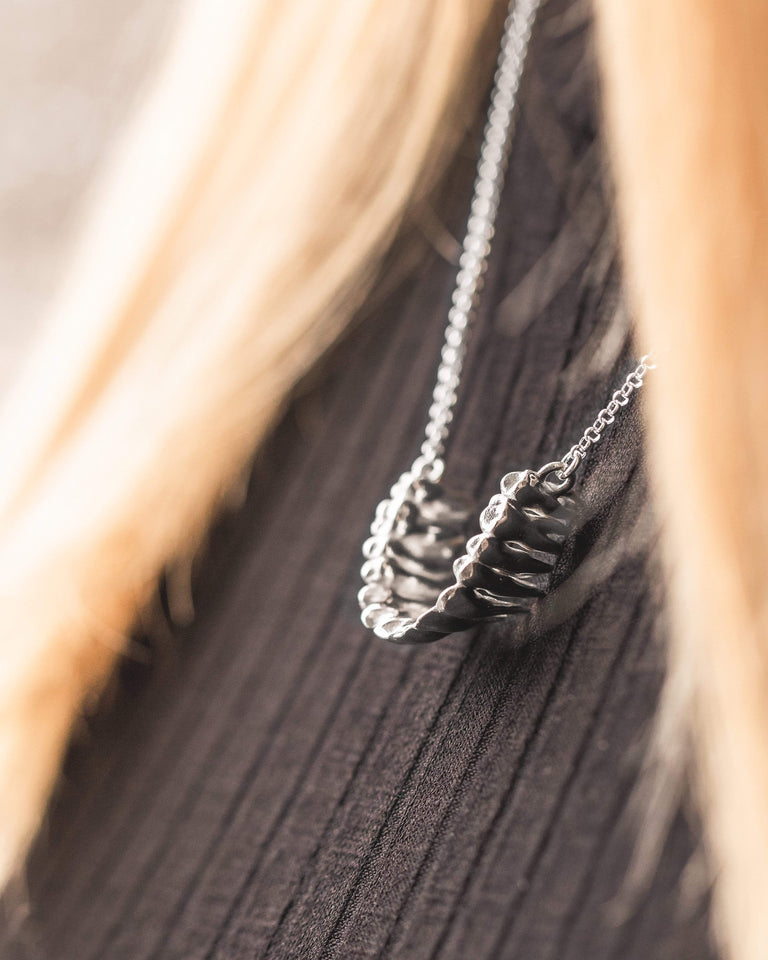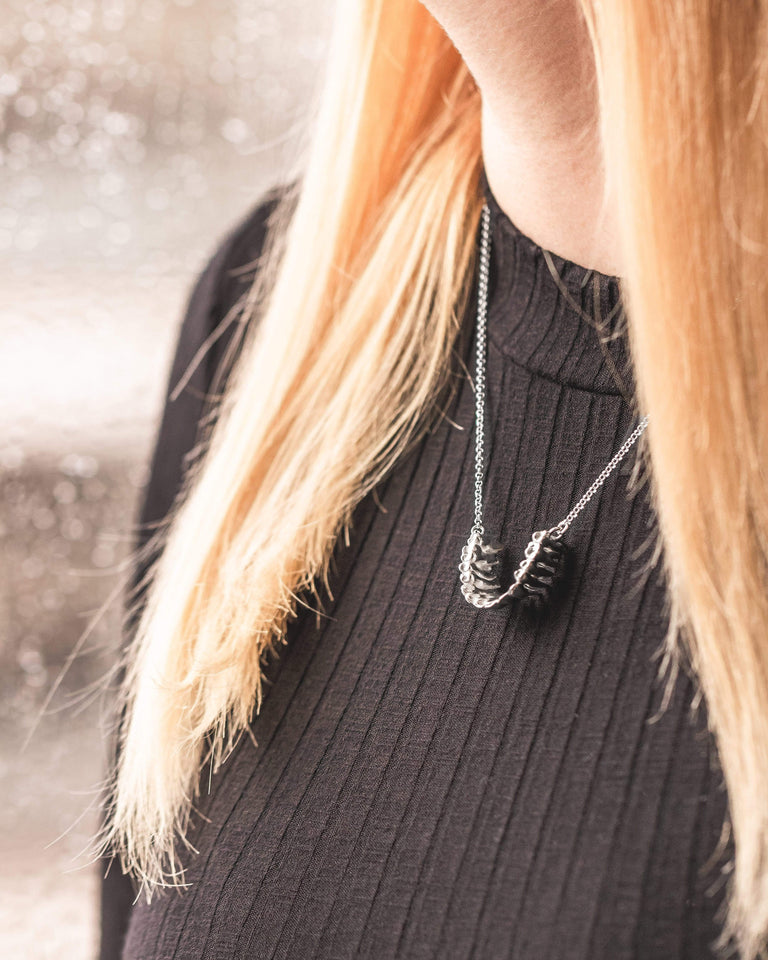 Everyone Wants A Full Set
Teeth are small, necessary for survival, and inside your mouth. So why is it that when you lose a few teeth, especially in the front, your entire person changes? What is so special about a nice, full smile? It could be that having all your teeth signals health, so we're drawn to it in our potential partners. Back in our more primal days, missing teeth was a sign of gum disease, poor diet, malnutrition, and other problems that decreased our chances of survival. Own our teeth necklace so that no matter what, you will always have a full set! It also makes a great gift for dentists, dental hygienists, a smiley friend, and starry-eyed dental students.
925 polished sterling silver
pendant width: 26 mm, length: 21 mm
silver chain with lobster clasp (ø 1.8 mm, 45 cm)
Your exquisite jewelry warrants premier shipping services. That's why we've partnered with DHL Express—ensuring your parcels are delivered swiftly, securely, and in impeccable condition. Rest assured, it's the pinnacle of reliability in courier services, handpicked for your peace of mind.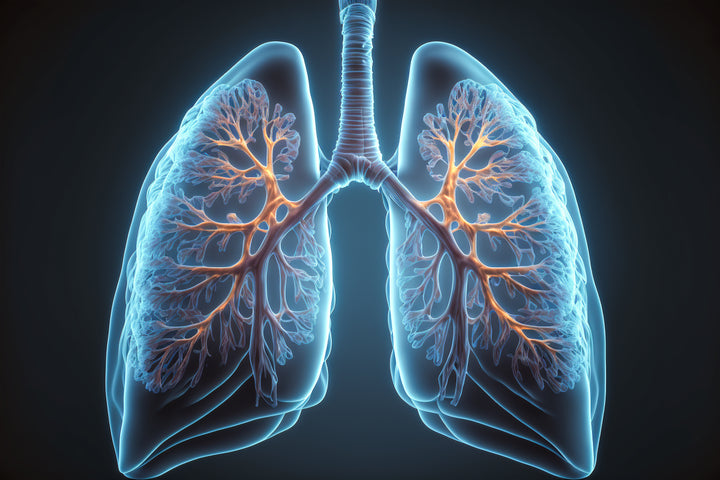 Human Anatomy
Anatomical wonders have never been so elegantly articulated. Our anatomical collection embodies the intricate and awe-inspiring structures that make us who we are. From DNA double helices to neuronal networks, our pieces don't merely imitate—they interpret. The collection serves as a tangible tribute to the hidden beauty within us all, elevating the realms of biology and medicine into wearable art. With exquisite attention to detail, each piece is a dialogue between form and function, revealing the enigmatic eloquence of the human body.
More Human Anatomy
Find your perfect fit: measure an Existing Ring
Finding out your ring size at home is a simple process and can help you shop for jewelry online with confidence.
EU size
Inside Diameter
Inside circumference