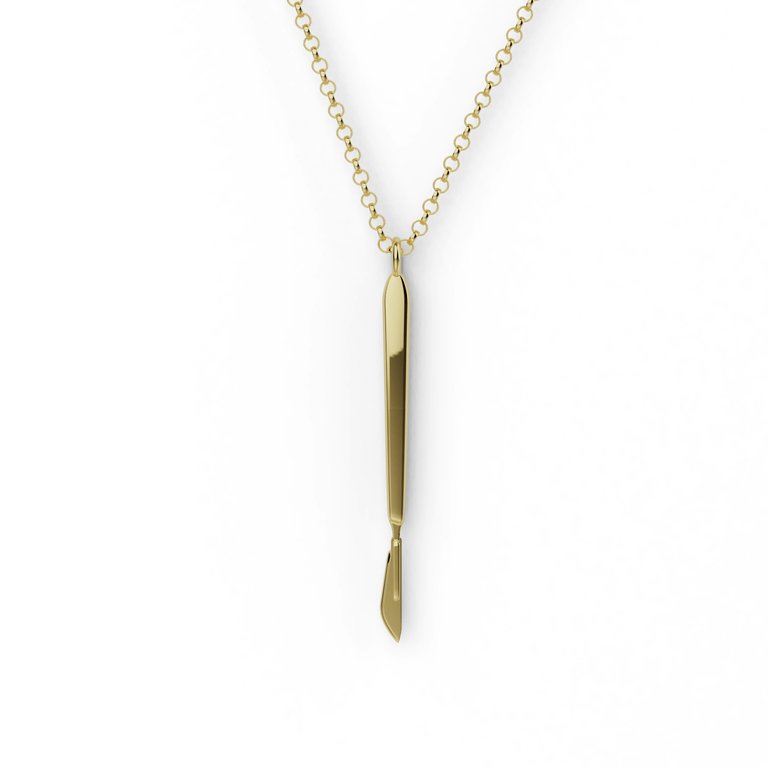 Reminders Of Dissection Day
Nothing says precision quite like a scalpel. This tool has been used by doctors around the world to make that first important cut. From open heart surgery to dermal cyst removals, scalpels are the tools to enter the body. And unlike other sharp instruments, surgeons must learn to cut just deep enough, but not too deep. No wonder it takes years, almost a decade in fact, to be a surgeon! Purchase our gold-plated scalpel necklace to celebrate the wonderful healthcare providers in your life. It makes an excellent gift for surgeons (obviously), dermatologists, medical examiners, and starry-eyed pre-med students.
925 polished sterling silver with 2.5 micron 18K yellow gold plating
pendant length: 42 mm
gold vermeil chain with lobster clasp (ø 1.8 mm, 45 cm)
Your exquisite jewelry warrants premier shipping services. That's why we've partnered with DHL Express—ensuring your parcels are delivered swiftly, securely, and in impeccable condition. Rest assured, it's the pinnacle of reliability in courier services, handpicked for your peace of mind.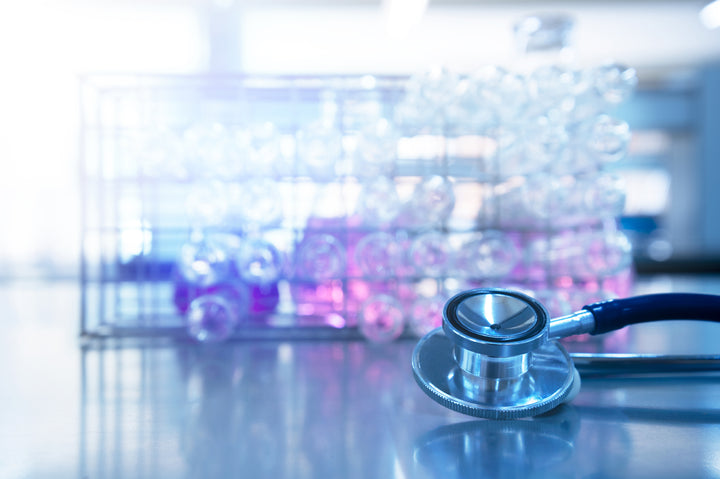 Medical & Lab tools
Dive into the captivating world of science-inspired jewelry, where intricate designs meet the essence of medical and laboratory tools. These masterfully crafted pieces act as subtle yet striking tributes to the instruments that have paved the way for scientific discovery. From DNA helices to microscope charms, each piece serves as a conversation starter, a talisman, and a small monument to human ingenuity. They're not just accessories; they're wearable artifacts that tell a story of scientific exploration and advancement.
More Medical & Lab tools
Find your perfect fit: measure an Existing Ring
Finding out your ring size at home is a simple process and can help you shop for jewelry online with confidence.
EU size
Inside Diameter
Inside circumference